Technical information for the VW 166 Schwimmwagen.
Please ask!
.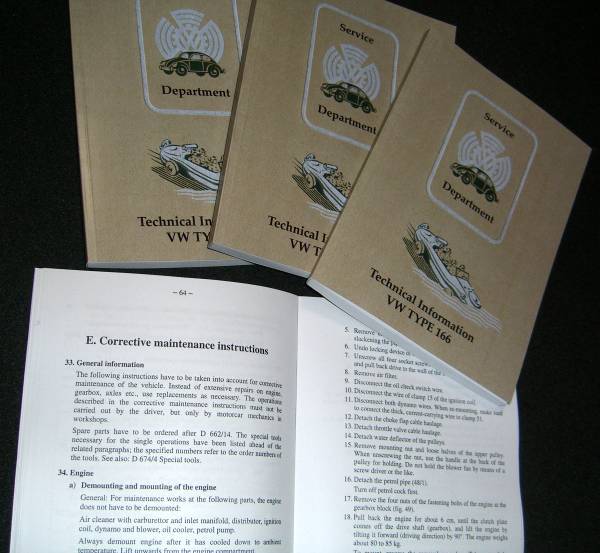 .
English translation of the original 1943 technical information handbook (manual) for VW 166 Schwimmwagen. 83 text pages and 70 illustrations.
High quality print and paper. No bad copy! Table of contents (excerpt):
A General data and dimensions
B Construction
C Operating instructions
D Preventive maintenance
E Corrective maintenance
These chapters include wiring diagram, lubrication diagram, instructions for running-in,
driving by water, how to adjust bevel pinion and crown wheel and much much more.........